10 Years of Home Energy Scotland
Scotland's considered a world leader in climate change mitigation.
Its long coastline and multitude of islands provide huge potential for green energy, as does its windy weather. And, while there's some way to go when it comes to energy storage, the will is definitely there.
The country that gave us David Hume, James Watt and Alexander Fleming has had more than its fair share of innovative thinkers – and that shows no sign of letting up. Take, for example, this small company that turned pocket hand warmers into entire home central heating systems.
But it's policy that cements Scotland's position. Successive UK and devolved administrations have ensured energy is central to policy thinking.
Here at Home Energy Scotland we're proud of our contribution. The household energy advice service – which celebrates its tenth anniversary this year – gives people free and impartial advice to:
reduce fuel bills
stay warm at home
reduce their carbon footprint.
Our free telephone line connects householders (or those acting on their behalf like charity support workers or care staff) to friendly, knowledgeable advisors with access to detailed, specific information that makes a real difference.
A call to Home Energy Scotland usually results in clients saving money, being signposted to further relevant help, or learning about other schemes that can fund energy efficiency projects. Ultimately, it results in a householder being healthier and happier in their home.
The phone line isn't the only service though. Home Energy Scotland is acutely aware of the need to help people who need it most. Not everyone is willing or able to call the phone line, perhaps due to disabilities or language barriers. So, in recent years, we have expanded to include outreach teams who work closely with employers, community groups, NHS trusts, charities and social work departments, enabling them to access harder-to-reach audiences.
To celebrate the Home Energy Scotland network's tenth birthday, we took a look back over the past decade to see how far it's come:
Home Energy Scotland's first month of operating (April 2008) resulted in just under 1,900 phone calls to the network. Fast forward to April 2018, and there were 5,760 calls – as well as hundreds of referrals via our online portal and a wealth of outreach activity.
We have striven to continuously improve its service over the past ten years. During that time we have: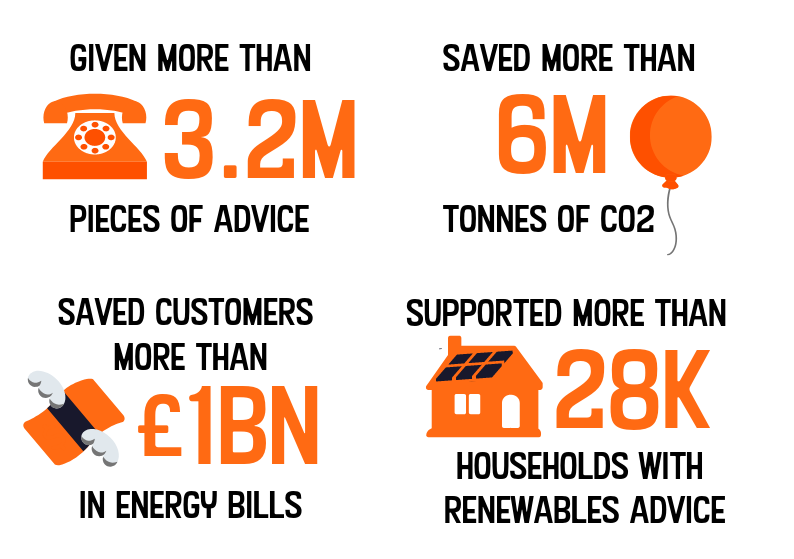 They're all fantastic figures but we're most proud of the fact that:
Home Energy Scotland is responsible for saving more than 6 million tonnes of CO2.
Reaching such a significant milestone is testament to the quality of the service, as well as the advisors, outreach teams, support staff, civil servants and politicians who've worked tirelessly to make it happen and continue to keep it happening.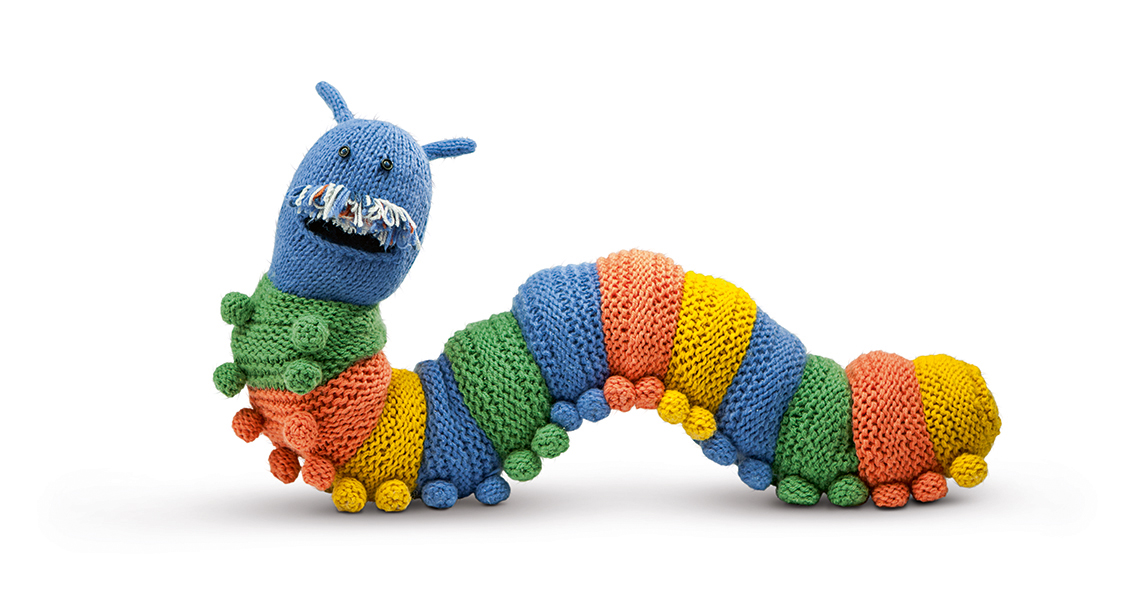 Happy birthday Home Energy Scotland – here's to the next ten years.
If you live in Scotland, call 0808 808 2282 for free and impartial advice from the Scottish Government's Home Energy Scotland service